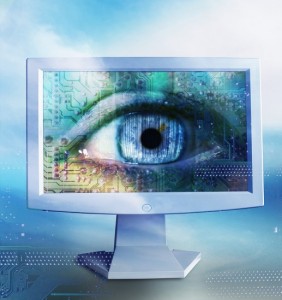 Ever since my two sons began using AOL's instant messaging service in the late-1990s, I've been intrigued by the potential for good and evil inherent in anonymous Internet chat, a device featured prominently in both of my novels. Like every parent, I feared my kids could become vulnerable to predators if allowed to roam cyberspace unattended, a concern substantiated many times over by the prodigious workload of the FBI's Innocent Images Task Force. But it's not just a risk for children, anymore. Today's guest post on Thoughts In Progress explores this frightening real life risk to chatters of all ages.
Thoughts In Progress is a meticulously designed site featuring book reviews by the mysterious Mason Canyon. In Mason's own words, "these reviews are done for the love of a good book, not for monetary rewards." There's a lot of book love going on at this award-winning blog–you'll want to browse for a while after checking out my guest post. And don't forget to come back for Mason's review of King of Paine in the December 18th "Sunday Salon"!
Tomorrow I'm being interviewed on Boekie's Book Reviews. Vanessa takes some pride in asking the tough questions; stop by to see if she can knock me off balance! I'm violating my "no pledge" rule just this once–I will not cry no matter what horrors she drags up from my past.